Women-only, Holi tour of India!
March 18 – 29, 2024
Come to India with us and experience the Holi Festival!
India for Beginners is proud to announce our Women-only Holi Tour of India! We designed this tour to make your travel dreams come true. Holi in India is a celebration not to be missed.
Also called the Festival of Colours, Holi is a full on experience of joy that celebrates life in all its hues. On this tour, we will explore the fascinating sights of Delhi, go on a tiger safari and visit elephants in an authentic and ethical setting, see the Taj Mahal at sunrise and enjoy a luxury spa day in Agra, go shopping and play Holi in Jaipur, the Pink City.
This small group tour (maximum size 14 travellers) from India for Beginners is for travellers who have an adventurous spirit, who enjoy going off the beaten path, and want to immerse in the culture of India. There will be some walking, and it will be hot, so a moderate level of fitness and a healthy level of enthusiasm is required!
Holi is March 25 in 2024.
NOTE: Please read our FAQ page and Holi Tour Terms & Conditions thoroughly before booking.
HOLI TOUR Dates: March 18 – 29, 2024 (11 nights / 12 day)
EXTENSION: A customized pre- or post-tour extension can be arranged that could include a Yoga retreat, a trip to Varanasi, or a visit to Goa or Kerala in South India.
TOUR COSTS:
Per person on shared room basis: $2,600 USD*
Per person for single room: $3,200 USD*
* based on group of six people travelling, which is the minimum number to run the tour
TO BOOK: Contact [email protected] for information regarding booking the tour, payment due dates, and Terms & Conditions. Or fill out the form below.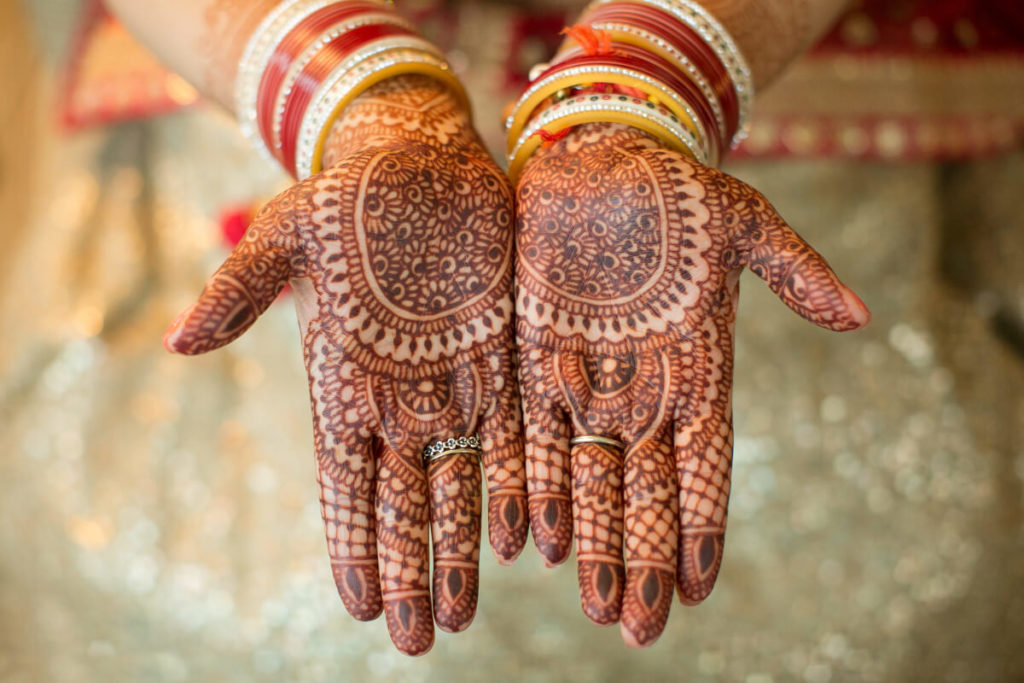 India for Beginners tours
India for Beginners tours are designed around relationships — the relationships we have nurtured with people we have met on our extensive travels across India over many years. The local experiences we recommend both support the community and offer you memorable experiences of incredible India.
To find out more about India for Beginners, please read about our Travel Philosophy and check out some of our glowing Testimonials.
Itinerary
Day 01: 18 March (Mon) – Arrive Delhi
Arrive Delhi and there will be a private chauffeur driven car to take you to your hotel or guest house. We will help ensure you get a local SIM card so that we can be in contact 24/7.
Rest of the day is free to get over jet lag (depending on when you arrive).
Day 02: 19 March (Tues) – Delhi
Let's get to know Delhi, one of the oldest and most historic cities on earth — which is also one of the greenest capital cities in the world.
Start your sightseeing tour of Delhi by visiting iconic landmarks in central Delhi such as India Gate, Humayun's Tomb, and Lodi Garden to glimpse Delhi's rich history and architecture. We will stop for lunch and shopping at Khan Market.
In the evening, we will be treated to a dinner that features local specialities at Prakash Kutir homestay in Hauz Khas, South Delhi. Stay overnight in Delhi.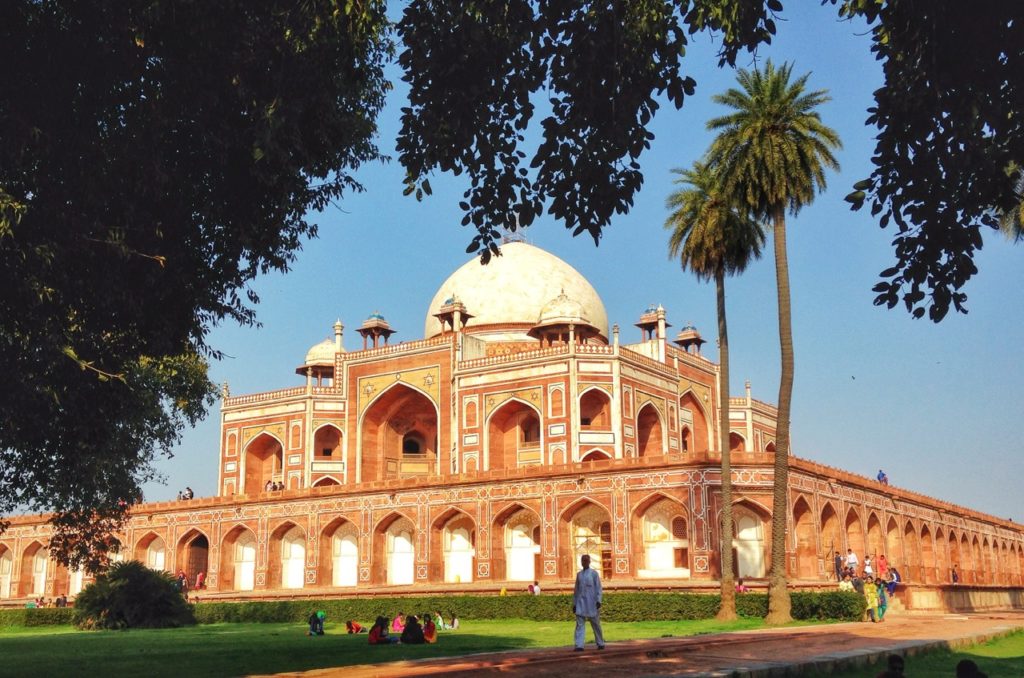 Day 03: 20 March (Wed) – Delhi
On our second day in Delhi, we will do a cycling tour of Old Delhi's historical monuments including the Red Fort and Jama Masjid. We will explore the bustling streets of Chandni Chowk and indulge in some local street food.
In the evening, we will visit Qutub Minar / Mehrauli complex in South Delhi and dine in with a view of the Qutub Minar. Stay overnight in Delhi.
Day 04: 21 March (Thurs) – Sariska Tiger Reserve
After breakfast, we drive to Sariska Tiger Reserve and check into a luxury wildlife lodge. Enjoy the lodge and the pool in the afternoon. Enjoy the serene surroundings and connect with nature. Go on an evening safari in the buffer zone, an area known for leopard sightings. Dinner at the lodge. Stay overnight at Sariska.
Day 05: 22 March (Fri) – Sariska Tiger Reserve
Morning jeep safari in Sariska Tiger Reserve core zone. In the later afternoon, a very special sundowner experience with High Tea. Breakfast, lunch, and dinner at the lodge. Stay overnight at Sariska.
Day 06: 23 March (Sat) – Jaipur
---
Leave early and visit Dera Amer Wilderness Camp for breakfast and for a thrilling, authentic, and ethical experience with elephants. Drive to Jaipur in the afternoon and check-in at the hotel. Rest and relax after the journey.
Jaipur, the capital city of the beautiful state of Rajasthan, is known as The Pink City and is a favourite city for travellers as it is full of palace hotels, cultural events, bustling markets, and amazing heritage sites — as well as hip cafes, high-style design & fashion, and chic restaurants.
Day 07: 24 March (Sun) – Jaipur
Start your day with a visit to the magnificent Amer Fort, located just outside Jaipur. Explore the fort's beautiful architecture. Following a visit to the fort, stop into the beautiful Anokhi Museum to witness block printing.
Optional: Have a photo session at Amer Fort by a professional photographer. (Additional cost, please ask us for details.)
In the afternoon, explore the City Palace and its museums, showcasing Jaipur's royal history. Have lunch at The Johri, a traditional Pink City haveli that's been turned into a small, chic boutique hotel. Conclude the day by visiting the famous Hawa Mahal (Palace of Winds) and enjoying a panoramic view of the city.
In the evening, take a quick tour of the Gola Gota market and enjoy a cooking demonstration and dinner in a traditional home in the Old City of Jaipur. Stay overnight in Jaipur.
Holi! The Holi Festival takes place in the morning, so get ready by oiling your skin and hair, wearing old clothes, and taking nothing with you but a water bottle, kleenex, and some hand sanitizer. We will join a private event to play Holi in safety.
Day 08: 25 March (Mon) – Holi Festival in Jaipur!
Experience the vibrant and joyous festival of Holi in Jaipur. Participate in Holi celebrations at a private Holi party. Enjoy playing with colours, dancing to traditional music, and indulging in delicious Holi delicacies and lunch at the homestay. Relax in the evening. Stay overnight in Jaipur.
Day 09: 26 March (Tues) – Jaipur
Shopping day in Jaipur! Jaipur is a shopper's paradise known for block-print textiles, gemstones and jewellery, handmade leather shoes, arts and crafts, furniture, and so much more. Explore the markets of Jaipur for unique souvenirs and handicrafts to take back home. Lunch will be at Anokhi Cafe, inside the flagship Anokhi store. Dinner at Bar Palladio, a beautiful, chic, and trendy restaurant in the heart of Jaipur. Stay overnight in Jaipur.
Day 10: 27 March (Wed) – Agra
After breakfast, we drive to Agra, home of the Taj Mahal. Check-in to hotel.
Optional: In the afternoon, enjoy rejuvenating spa time. (Additional cost, please ask us for details.)
Stay overnight in Agra.
---
We start our day with a sunrise visit to the Taj Mahal. This is the best time to see the gleaming marble monument, and the least busy, too. The Taj Mahal needs no introduction of course. It is a must-see experience in India and most people report that the world's most beautiful building (which is actually a tomb) exceeds their expectations.
Day 11: 28 March (Thurs) – Taj Mahal
We will begin our day with a visit to the iconic Taj Mahal at sunrise, one of the Seven Wonders of the World. Marvel at its stunning beauty and learn about its fascinating history.
NOTE: Please take only camera / smartphone, water bottle, your ID, and some cash into the Taj Mahal. They will confiscate almost everything else, such as tripods and even notebooks and pens.
After our Taj Mahal visit, we will return to the hotel for breakfast and then check out of the hotel. We will then explore the Agra Fort, a UNESCO World Heritage site, known for its impressive architecture and historical significance before driving back to Delhi. Stay overnight in Delhi
Day 12: 29 March (Fri) – Delhi
Here the tour ends. We can provide a transfer to Delhi airport to connect with your departure flight.
OR… we can design an extension to wherever you dream of going in India.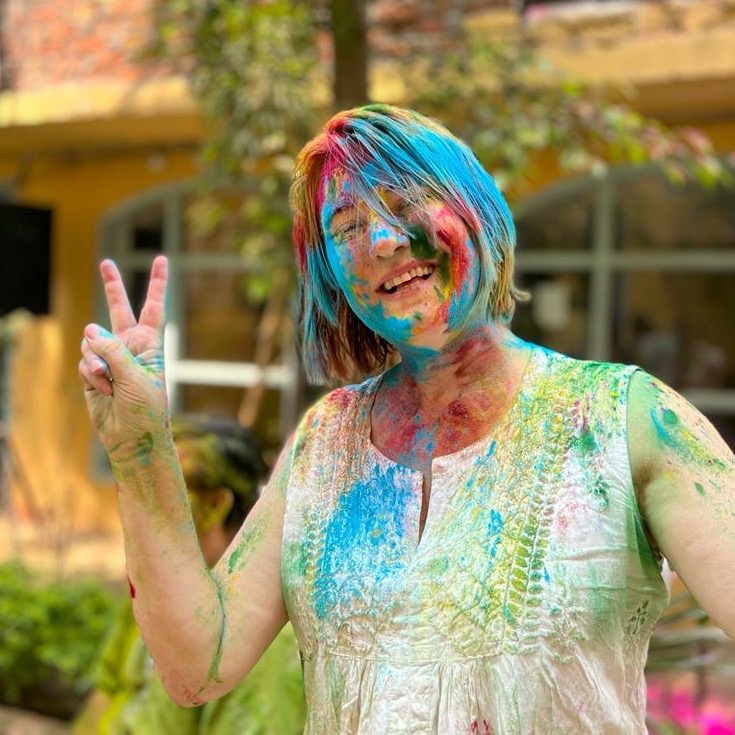 Tour inclusions / exclusions
Tour includes:
ACCOMMODATION AT SUGGESTED HOTELS OR SIMILAR
DAILY BUFFET BREAKFASTS
SIGHTSEEING TOURS AS MENTIONED IN THE ITINERARY
PRIVATE AC INNOVA / TEMPO TRAVELER / MINI COACH FOR SIGHTSEEING AND TRANSFERS
ENGLISH SPEAKING LOCAL GUIDE FOR SIGHTSEEING IN DELHI, AGRA, AND JAIPUR ONLY
BICYCLE TOUR IN DELHI
HOMESTAY DINNER IN DELHI
TWO WILDLIFE SAFARIS, HIGH TEA, AND MEALS AT UTSAV CAMP, SARISKA TIGER RESERVE
ELEPHANT ACTIVITY AND BREAKFAST AT DERA AMER WILDERNESS CAMP
COOKING DEMO AND DINNER IN JAIPUR
HOLI CELEBRATION IN JAIPUR INCLUDING LUNCH
MINERAL WATER AND TISSUES DURING DRIVES
24X7 TOUR MANAGER WILL BE AVAILABLE OVER PHONE DURING TOUR
ALL APPLICABLE TAXES AND SERVICE CHARGES
ALL ROAD TAXES, GOVERNMENT TAXES AND DRIVER ALLOWANCES
TOUR EXCLUDES:
LUNCHES AND DINNERS EXCEPT WHERE NOTED IN INCLUSIONS
PERSONAL EXPENSES
CAMERA FEES, TIPS ETC.
MONUMENT ENTRANCE FEES
SPA IN AGRA
INTERNATIONAL AIRFARE
TOURIST VISA CHARGES
TRAVEL INSURANCE
ANYTHING WHICH IS NOT MENTIONED IN INCLUSIONS
IMPORTANT POINTS
Hotels are subject to availability at the time of booking.
Early check-in and late check-out will be subject to availability.
Domestic airfare is subject to change at the time of issuance.
The company assumes no liability for personal loss of tourists, medical emergencies or other losses.