Custom tours to India designed for your budget, dates, and interests
---
Our custom tours are unique. They are carefully designed by a team of people who know, and love, India. We hand-pick every destination, every hotel, every activity, every guide to give you the best, most unique, culturally authentic, and sustainable choice available. We are dedicated to making your trip as memorable, magical, and momentous as possible.
Following are several suggested itineraries. We can modify these trips for every budget — 3 star, 4 star and 5 star — and will provide you the tour cost as per your preferences and budget. We can also customize these itineraries to suit your needs.
Please note: Sometimes, accommodation options are suggested in the itineraries, however they will be based on budget and availability, and we cannot offer a guarantee of booking.
Land of Kings & Queens
Land of Kings and Queens is about immersion into the world of classical India. This one is for people who want to see the India depicted in tourist brochures — the fairy-tale like forts and palaces, loping camels and dazzling peacocks. The itinerary includes diving into historic Delhi, visiting the Taj Mahal, exploring classical Rajasthan, and a sojourn at a very special heritage lodge.
Yoga and Nature

The Yoga and Nature tour is all about Yoga, nature and spirituality. We will show you a different side of India, giving you a more serene and green adventure. This one is for people who want a taste of Yoga in India, and also want to see some of the country's pristine forests, thriving with birds and animals. The itinerary includes Rishikesh, the Yoga capital of the world, Corbett Tiger Reserve, and Himalayan villages.
Romantic Rajasthan

This custom tour of beautiful Rajasthan is specifically designed to immerse you into the beauty of nature, wildlife, and the local culture. Some of the highlights include tiger safaris and visits to wildlife sanctuaries, eco stays and tours of local villages … and a romantic stepwell dinner. We stay off the beaten path for this tour and enjoy rural Rajasthan.
Wildlife & Tigers

Our Wildlife and Tiger Tour will take you on an adventure to some of India's top tiger reserves: Pench, Satpura, Kanha, and Bandhavgarh in Madhya Pradesh. This is the trip of a lifetime as you will travel with one of India's top safari companies, stay in their naturally luxurious lodges, and visit the parks with the best naturalists and guides in the business. We designed this itinerary, based on personal experience, to maximize your chances of seeing a tiger in the wild.
Wellness for Women

In partnership with Open Eyes Project, we're offering a women's wellness retreat and spiritual journey through India. On this trip, female drivers and artisans will be your guides, and female blind massage therapists will accompany you as you travel the Golden Triangle (Delhi-Agra-Jaipur) and finally arrive at a peaceful, green retreat centre among the hills and villages of Kumaon. This very special trip is an opportunity to reconnect with yourself, discover the feminine side of India, and support women empowerment.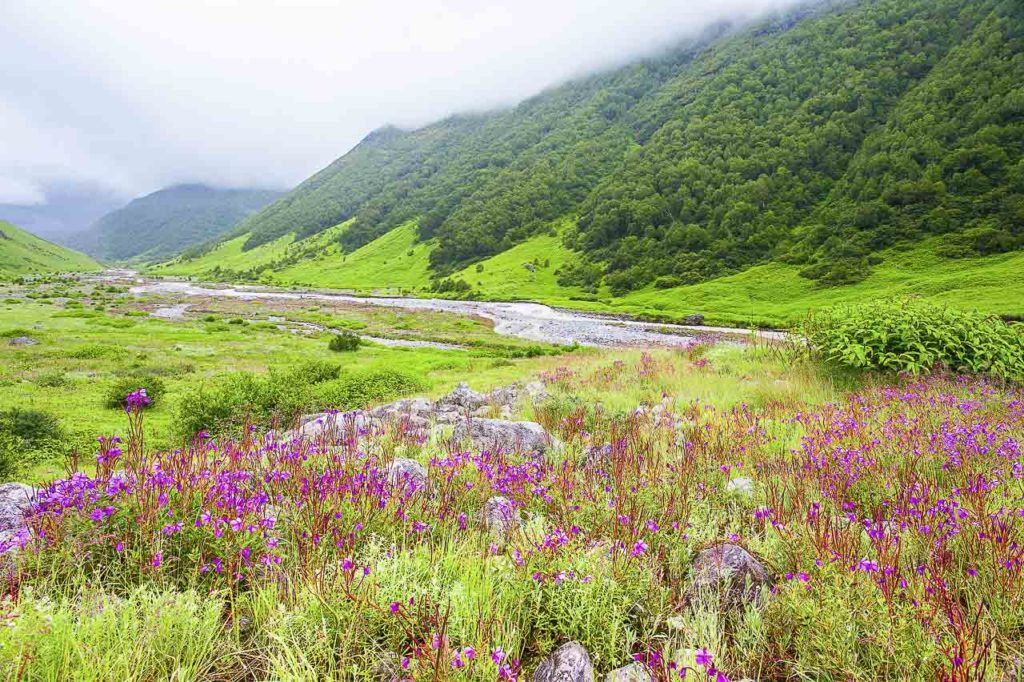 Heart of the Himalayas

In partnership with The Folk Tales, the Heart of the Himalayas tour in the foothills is about the stories of its people and the stunning landscape. You will be invited into the lives of locals with village walks, culinary experiences with unique recipes, birding, and music and dance — and you will stay in heritage bungalows and community homestays owned by local women. Plus, there are opportunities to learn about organic farming, bamboo crafts, and weaving.