Northeast India Adventure custom tour of Assam and Meghalaya
Come to India with us and discover the Northeast — Assam and Meghalaya.
India for Beginners is proud to announce our Northeast India Adventure tour of Assam and Meghalaya. This off-the-beaten-path tour of Northeast India takes you to the less-traveled states of Assam and Meghalaya where the indigenous communities welcome you with warmth and love. Your cultural adventure tour in Northeast India will include trying herb-infused tribal cuisine, learning about colourful hand weaves, enjoying nature walks, and discovering the stunning wildlife of the region.
This tour from India for Beginners is for travellers who have an adventurous spirit, who enjoy going off the beaten path, and want to immerse in the culture of India. There will be some walking, and it will be hot, so a moderate level of fitness, a healthy level of enthusiasm, and a very strong sense of adventure is required!
NOTE: Please read our FAQ and Terms & Conditions page thoroughly before booking.
Contact [email protected] for information regarding booking the tour and payment due dates or fill out the form below.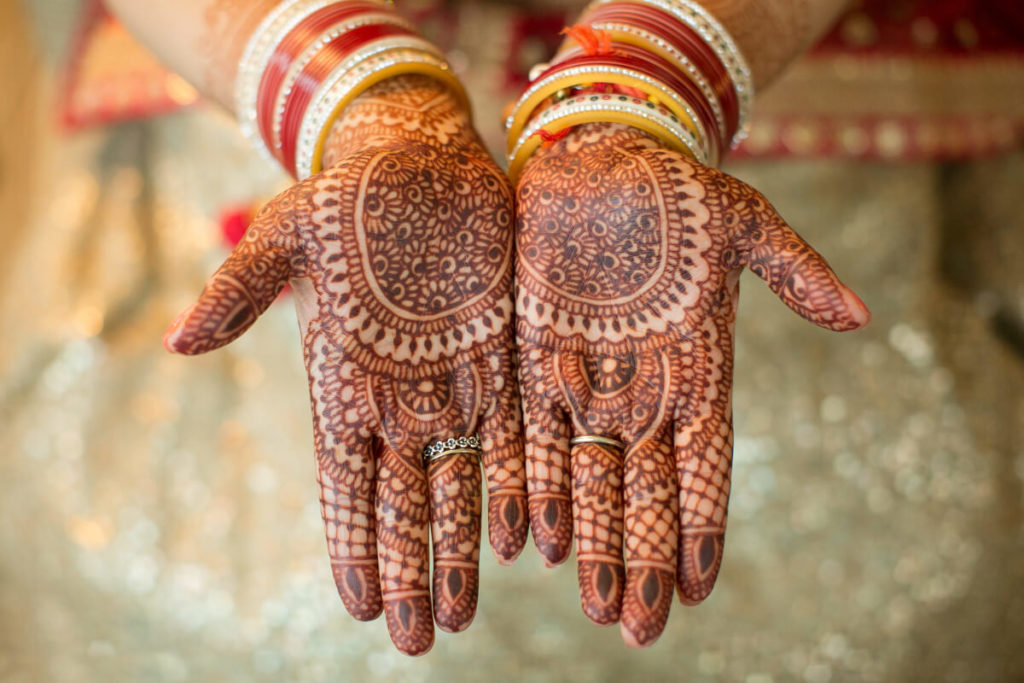 India for Beginners tours
India for Beginners tours are designed around relationships — the relationships our team has nurtured with people they have met on their extensive travels across India over many years. The local experiences we recommend both support the community and offer you memorable experiences of incredible India.
To find out more about India for Beginners, please read about our Travel Philosophy and check out some of our glowing Testimonials.
---
Itinerary
Day 01: Arrive DELHI
Arrive in Delhi where your private chauffeur-driven car will receive you at the airport and take you to the hotel or guest house. We guide you in getting a local SIM card so that we can be in contact 24/7.
The rest of the day is free to get over jet lag (depending on the time you arrive). Overnight: Delhi.
Day 02: DELHI – GUWAHATI
Fly Delhi to Guwahati, the city that is the gateway to India's North East. Your private car with a chauffeur will receive you at the airport and drive onward to Manas National Park. The region, once inaccessible, is the home of the Bodo tribal community.
There will be a brief stop mid-way to take lunch followed by an onward journey to the national park where you experience wildlife and cultural immersion with the Bodo community over the next few days. The first evening will be at leisure. Overnight: Manas National Park
Day 03: MANAS NATIONAL PARK
On this day, we participate in a tribal cooking experience with a Bodo family in a traditional village home. Learn about the spices and herbs, and the traditional cooking methods they use. Taste a range of vegetarian items including greens and non-vegetarian items such as fish, chicken, and pork.
Go for a walking tour of the weavers around the village as every family has their own loom and a unique design, they are skilled in.
End the day with a cultural dance and music session with the Bodo community, a dance that itself is inspired by the coloUrs of the landscape. Overnight: Manas National Park.
Day 04: MANAS NATIONAL PARK
Visit the tea gardens of Manas for the complete process of tea making, from plucking to packaging. End the session with tea-tasting and knowing the history of the cottage industry.
Afternoon will be available at leisure.
Evening jeep safari in Manas National Park which takes you all the way to the border of Bhutan. This is one of the less visited national parks which gives you an experience of being in pure wilderness with one-horned rhinoceros, elephants, and a range of deer species. Overnight: Manas National Park
Day 05: MANAS NATIONAL PARK – KAZIRANGA NATIONAL PARK
Drive from Manas to the Kaziranga National Park, the pride of Assam that has won several awards for its rhinoceros conservation efforts by the community. Arrive at the national park by early evening and spend the rest of the time at leisure. Overnight: Kaziranga National Park.
Day 06: KAZIRANGA NATIONAL PARK
Early morning private jeep safari in either the central or western range. Possible animal sightings include the Asiatic elephant, one-horned rhinoceros, water buffalo, barking deer, gazelle, and tiger.
Note: Tiger is an elusive animal, and its sighting is not guaranteed.
The afternoon will be available at leisure.
Spend a few hours in the evening with the Karbi tribal community as they prepare a range of fish, chicken, pork, and vegetarian items along with the traditional rice beer. Experience a variety of roasted, curry-based, and dry herb-infused tribal food items as the sun sets on the rice fields. Overnight: Kaziranga National Park.
Day 07: KAZIRANGA NATIONAL PARK – SHILLONG
Drive from Kaziranga National Park to Shillong, the capital city of Meghalaya. While Assam is a fertile flat land, Shillong and Meghalaya are mostly mountainous and home to the Khasi, Garo, and Jaintia tribes.
Spend the first evening at leisure at your homestay or hotel. Overnight: Shillong
Day 08: SHILLONG
Early morning guided tour of the stunning farmers' market where you see people from nearby villages selling spices, fruits, vegetables, and meat.
Return to the accommodation for breakfast.
Afternoon, visit the Don Bosco Museum which showcases the history and culture of all the tribal communities of the North East.
Evening will be available at leisure to explore the city and its charming cafés on your own. Overnight: Shillong.
Day 09: SHILLONG – CHERRAPUNJEE
Drive onward to Cherrapunjee, locally called Sohra. On the way, we stop at one or two stunning waterfalls that will require some walking on a forest trail using bamboo sticks.
Note – The waterfall may require a good fitness level to walk on forest trails and climb down or up steep bamboo steps.
We also visit the Arwah caves, home to stunning fossils, stalagmites, and stalactites and a beautiful forest trail that leads to it.
Note – Depending on your fitness level and knack for adventure, we can tailor this itinerary to include caving experiences that require a 4×4 vehicle and a raft to reach underground water streams.
Reach Cherrapunjee by evening with the rest of the time at leisure close to the seven sister falls. Overnight: Cherapunjee.
Day 10: CHERRAPUNJEE
Visit the Living Root Bridges, an architectural marvel that you will find only in Meghalaya. Natives have been building these bridges using the roots of a tree. The bridges connect valleys and help locals hop over rivers and streams. As they say, modern steel bridges grow weaker with time but the living root bridges of Meghalaya grow stronger as they age.
Note – Depending on your fitness level we will choose and recommend the bridge to visit. While some of them are easy to reach others require up to 2 hours of hiking each way.
Spend the evening at leisure at your hotel. Overnight: Cherapunjee.
Day 11: CHERRAPUNJEE – KONGTHONG
A holiday in Meghalaya is incomplete without experiencing the indigenous animist Khasi culture. While most Khasi people are Christian, a significant minority follows the ancient Seng Khasi (Donyi Polo) practices with its unique features.
Stay one night in camps or wooden cabins, or if you are adventurous enough, traditional Khasi bamboo and thatch huts amidst plantations of corn, potato, and broom.
Go for a village walk in the evening and visit several houses where we show you the unique traditions such as those of naming a newborn that you would not find elsewhere. Overnight: Kongthong.
Day 12: KONGTHONG – UMDEN
Depart early morning after breakfast and visit the sacred grove. Meghalaya has several sacred groves that the locals once used for their animist rituals. The groves are rich in medicinal plants and herbs and it is forbidden for anyone to take even a leaf outside, out of respect for the space.
We visit one such sacred grove where you see the ancient animist Khasi ritual sites, that still exist, but are no longer in active use. If you have a deep interest in botany, this could be a place to spend hours.
Drive onward to the village of silk weavers and spend the evening at leisure. Overnight: Umden.
Day 13: UMDEN – GUWAHATI – DELHI
Spend the first half of the day with the weaving community learning about the process of extracting natural resin-based colors from the forest, extracting the fiber, spinning the yarn, coloring, color fixing, drying, and weaving on a handloom, backstrap loom, or floor loom.
The process and ingredients are 100% organic without any use of synthetic colors or mechanized weaving practices which makes the fiber and cloth extremely durable.
End the experience with a generous spread of vegetarian and non-vegetarian lunch before we say goodbye.
Drive to Guwahati for late night flight to Delhi. A chauffeur with a private car will receive you at the Delhi airport for transfer to your hotel or guest house, or onward flight.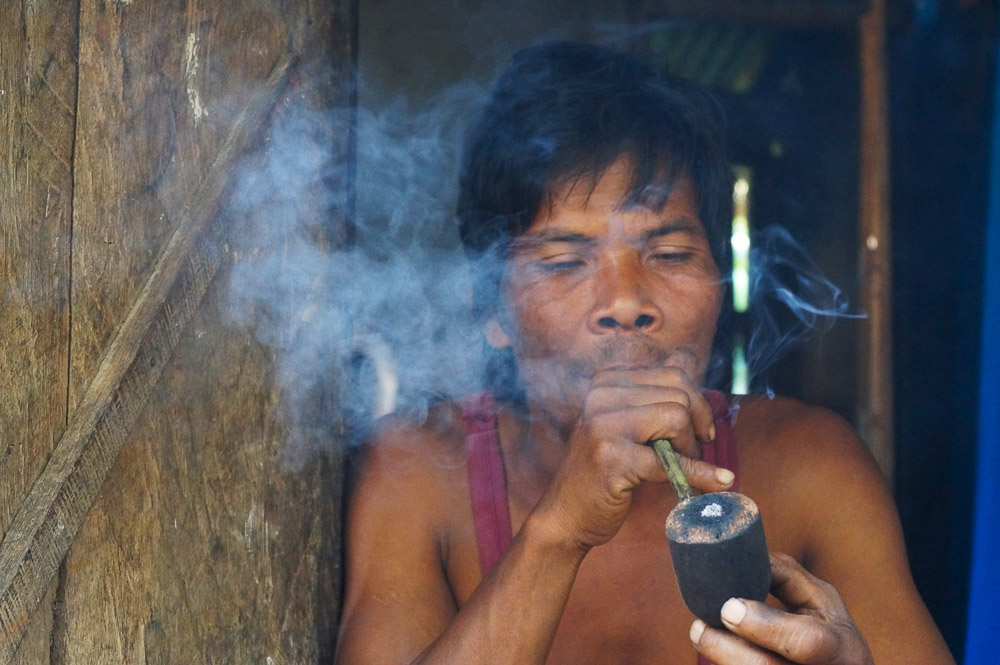 extension
We can help you with an extension to this tour with a few days in Delhi, Agra, Jaipur, Varanasi, or wherever you want to go in India. We can for example do a 3-5 day Golden Triangle tour (Delhi-Agra-Jaipur) that includes such activities, either before of after your Northeast Adventure tour:
Old Delhi food tasting tour
Delhi history tour
Agra cooking experience
Artisans' hands-on experiences in Agra
Agra cycling experience
Jaipur spiritual tour
Block printing experience in Jaipur
Artisans tour in Jaipur
Jaipur street food tour
---
Tour Includes:
Accommodation at suggested hotels or homestays.
Daily breakfast and dinner.
Full-time private AC vehicle (Sedan, SUV, or coach) for transfers.
All airport transfers.
Toll, parking, and driver allowance.
English-speaking guides/storytellers in each destination.
One wildlife safari in Manas National Park.
One wildlife safari in Kaziranga National Park.
Weaving activity with the community at Umden.
24×7 Tour manager will be available on the phone.
Stainless steel water bottles.
All taxes as per Indian government.
Tour Excludes:
Lunches.
Entrance and camera fees wherever applicable.
International airfare.
Domestic airfare between Delhi and Guwahati.
Tourist visa fees.
Travel insurance.
SIM card.
Significant changes in the itinerary due to the guest's request.
Changes in the itinerary due to war, natural calamity, pandemic, riot, or act of God.
Anything else not mentioned in the inclusions.
Important points:
Hotels are subject to availability at the time of booking.
Early check-in and late check-out will be subject to availability.
The company assumes no liability for personal losses, medical emergencies, or other losses.
---